This week, BetPrep Sharp Brad Feinberg discusses his top NFL and NCAAF futures (as of May 25, 2022) with host and BetPrep Editor Michael Salfino of The Athletic and FiveThirtyEight. Futures include the Philadelphia Eagles, Utah Utes, Texas A&M Aggies, Syracuse Orange, NC State Wolfpack, and more.
The following wagers are edited excerpts of Feinberg's analysis from the latest episode of Givin Futures. Listen to the full episode for more college football and NFL futures.
Where To Bet NFL, NBA, & MLB Futures
DraftKings Sportsbook has an excellent selection of college football and NFL futures. You can find each of the bets listed below as well as enticing specials across multiple sports. If you are new to DraftKings Sportsbook, then check out our welcome offer below to boost your bankroll (with a deposit bonus) before even placing your first bet.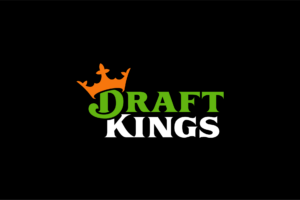 Top-Rated User Experience
World-Renowned Brand
Comprehensive Selection of Sports
Philadelphia Eagles Over 9 Wins
Brad: I did bet Over 8.5 but that's past tense. That number is no longer there. You can still get over nine if you shop it; you want Over 9.0 not 9.5.
This is a team that just has loads of upgrades. They went 9-8 last year and really 9-7 because they sat their starters the last game of the year.  They have a bottom-three (easy) schedule. The biggest dog they're going to be all year (future spreads) is plus-3 – at Dallas and at the Colts. They're going to have a losing record when the biggest underdog they are all year is three points? You've got to be kidding me.
They have A.J. Brown, huge move. They get James Bradberry as a cornerback as a free agent, that will help the team. Getting Jordan Davis is a huge move for the defensive line. Nakobe Dean in the third round was a huge move at linebacker. They sign Haasan Reddick to a massive deal and he's been one of the best pass rushers the last few years in the NFL. They have one of the best offensive lines in all of pro football and had the best running game in football.
I don't know if they can win the Super Bowl because I think Jalen Hurts' upside is very limited. But if you tell me Buffalo or Dallas or Kansas City loses their QB for most of the year, I know they're done. The Rams. The Packers. Most teams. But if you tell me Jalen Hurts is out for the year, I think the total barely moves. Gardner Minshew is just as good, in my opinion. The other team like this is the Saints with Andy Dalton and I like their Over, too. This QB question is a big factor in making these Over bets because it protects you from the one devastating injury.
Syracuse Orange Over 3.5 Wins
Brad: The best college football guy I know, by far, by far is Brad Powers, who's done a lot of these amazing Twitter Spaces with me through BetPrep. He gave this out and known and I mean no one knows college football like Brad Powers. So I bet it just on the blind based on what he did, and then I started delving deeper into it. And I'm like, "Wow."
Now, you have to pay juice for 3.5 but it's well worth it.  I paid minus-180 happily. They should be at 5.0 at a minimum. Syracuse returns 18 starters and they won five games last year. One possible game they have is at Clemson. So to me, again, it becomes an 11-game schedule, not a 12. And I'm basically saying I think they go four and seven in those 11 games. This team wasn't even bad last year and gets that much more experience.
And again, I've seen this as high as five, and we've even seen a five and a half. But last week, I got Over 3.5, minus-180. I just think it makes a lot of sense
North Carolina State To Win The ACC (+1200)
Brad: This is one I also did bet them Over 8.5 as well, just as an FYI. But you know, look, here's the thing, they are in Clemson's half of the bracket. So that is a major, major, major strike against them. Because look, if they lose that game, Clemson is going to have to lose two games. I don't like just betting the money line for them to beat Clemson because I expect them to be 10-point underdogs. That's not going to get you close to 12/1 and if NC State beats Clemson, they are probably going to win the ACC.
This is just the better payoff. Devin Leary was one of the best quarterbacks in college football last year. He's an experienced player. He's now three years there. 35 touchdowns, only five interceptions last year, completed two-thirds of his passes. This is a team that returns a ton of starters.
They went 9-3 last year. I expect them to be every bit as good a year, if not better. Clemson is good. But I think Clemson is going to have a tougher time with the new NIL rules. My gut tells me NC State can be as good as Clemson. When I look at Clemson's quarterback situation, D.J. Uiagalelei was bad last year. I know his freshman year, he looked really good. I remember that Notre Dame game. He came in. He was terrific. Yeah, he looks so good. And then geez, last year, it's like, what happened?
So I will take the better QB and the 12/1. I think NC State is right there with Clemson as the best team in the ACC this year. Their matchup is going to be much more of a 50/50 game than the market thinks.
More NCAA Football & NFL Futures
For more of Brad's Future picks, listen to the whole Givin Futures podcast here.