This week, BetPrep Sharp Brad Feinberg discusses his top NBA, MLB, and NFL futures (as of June 1, 2022) with host and BetPrep Editor Michael Salfino of The Athletic and FiveThirtyEight. Futures include the Memphis Grizzlies, Denver Nuggets, New Orleans Pelicans, Minnesota Twins, Justin Herbert, and more.
Where To Bet MLB, NBA, & NFL Futures
DraftKings Sportsbook has an excellent selection of MLB, NBA, and NFL futures. You can find each of the bets listed below as well as enticing specials across multiple sports. If you are new to DraftKings Sportsbook, then check out our welcome offer below to boost your bankroll (with a deposit bonus) before even placing your first bet.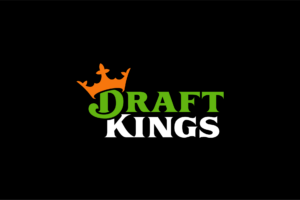 Top-Rated User Experience
World-Renowned Brand
Comprehensive Selection of Sports
Memphis Grizzlies To Win 2022-23 NBA Championship (+2200)
Let's start with the NBA while the 2021-22 season winds downs. You like the Grizzlies 22/1 to win the 2022-23 NBA championship
Brad: If you gave me the field, I might take the Grizzlies, forget the 22/1. I think this should be 12/1. I expected it would be listed at 15/1. Let me tell you why I like this so much – this is a very good team with a top player who can win an MVP in a conference that is on the decline. The two best teams in the Western Conference, the Warriors, and the Suns are going to be worse. I think Chris Paul is definitely on the decline and it could be steep if the playoffs were any indication. The Warriors are just a year older at big spots on their team and who knows about their younger players stepping up. Again, I'm not saying the Warriors can't win the conference next year. But are they in a different class than the Grizzlies? You win 56/57 games and you can be the top seed out West, I believe. They just won 56. They're probably not going to win less. Remember, that was with Ja Morant missing more games than we would expect in 2022-23, though you have to at least consider that maybe Morant can't stay healthy. But Brandon Clarke is good. The team really held together when Morant was out. I think since they have cap space, one of the few teams that do, they just have to sign Tyus Jones. You put that guy as a starting point guard with 35 minutes a game and he could be 16/10 in points/assists. I feel a lot better about this bet if Jones is on the team. I think he will be. The Grizzlies look like a very deep, balanced team.
New Orleans Pelicans To Win 2022-23 NBA Championship (+6000)
The Pelicans you like at 60/1 to win the NBA championship.
Brad: You have to have Zion Williamson for this bet. I've seen it at 40/1, which it should be, but I just got it at 60/1. It's out there. This is a team that went 33-30 down the stretch. They have CJ McCollum, who was a 25-point a game scorer for them. Brandon Ingram emerged as one of the top players in the NBA and drew comparisons offensively to Kevin Durant. Now add Zion to that and tell me who has a better big three than that. It's at least in the conversation and I'm getting 60/1? We always say, imagine tomorrow's newspapers. Can I see looking at the standings in May of 2023 that the Pelicans have 50-plus wins and a first-round home-court advantage in the playoffs? I could see that. It would not shock me.
Justin Herbert To Be NFL Passing Yards Leader
Turning to the NFL, Justin Herbert 9/1 to lead the NFL in passing yards.
Brad: He threw for 5,000 last year and, of course, Tom Brady beat him. At some point, Brady has to fall back, right? But even stipulating he could win the yardage title again at age 45, which is crazy but he did just do it at 44, how many others besides Herbert also could? Aaron Rodgers? I'm going to say, "No." Dak Prescott? Maybe, but he lost Amari Cooper and may not get Michael Gallup back until the seventh game, and Gallup of course may not be 100% when he returns from his ACL surgery. Let's go through the list. Josh Allen? Okay (but he runs a lot). Joe Burrow could do it. Patrick Mahomes of course. I don't think Derek Carr can do it. Russell Wilson, probably not. Kirk Cousins could do it. Stafford could but they want to be balanced. That's like eight guys if we include Wilson. But this bet isn't 7/1, it's 9/1. So that means that Herbert has to be down the list of the guys who could do it, but I think he's at the top of the list. I mean, he just finished second with 5,014.
More NBA, MLB, & NFL Futures
For more of Brad's Futures picks including another NBA team future and a MLB team future, listen to the full Givin' Futures podcast here.