This week, BetPrep Sharp Brad Feinberg discusses his top NFL, NBA, and MLB futures (as of April 13, 2022) with host and BetPrep Editor Michael Salfino of The Athletic and FiveThirtyEight. Futures include the Los Angeles Chargers, Miami Heat, Alek Manoah, Jordan Romano, Seiya Suzuki, and more.
Where To Bet NFL, NBA, & MLB Futures
DraftKings Sportsbook has an excellent selection of NFL, NBA, and MLB futures. You can find each of the bets listed below as well as enticing specials across multiple sports. If you are new to DraftKings Sportsbook, then check out our welcome offer below to boost your bankroll (with a deposit bonus) before even placing your first bet.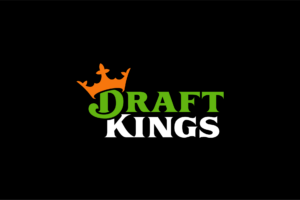 Top-Rated User Experience
World-Renowned Brand
Comprehensive Selection of Sports
Los Angeles Chargers To Win The AFC West (+400)
Let's start this Givin Futures in the NFL where you like the Chargers at 4/1 to win the AFC West. 
Brad: Season win totals are out right now and the Chargers are around 10 wins. The Broncos around 10 wins. The Chiefs are around 10.5 wins. And the Raiders, eight. So they're basically saying they're even with the Broncos, significantly better than the Raiders and very marginally worse than the Chiefs. So just from a pure mathematical standpoint, they should probably be around plus-270. This is my favorite thing: The Chargers have a higher O/U than the Denver Broncos at one major sportsbook yet Denver is plus-200 to win the division and the Chargers are plus-400. Getting plus-400 is a phenomenal bet.
Miami Heat To Win The Eastern Conference (+500)
Moving to hoops, you like the Heat 5/1 to win the East.
Brad: I played it this morning. Let's look at the bracket right there. The Nets got the seventh seed. That was important from Miami's point of view; now Miami is going to play either Cleveland, Atlanta or Charlotte, and I have all three pretty comparable and I think all three win at most two games and the Heat advance. Let's call it the Heat in five games against whoever they play. I think the Heat are better than both the Raptors and the Sixers, with James Harden looking awful. I feel pretty good Miami is and to get to the conference finals. I think they're better than any of these teams are going to face. And then they're going to have to face Boston, Brooklyn or Milwaukee. And guess what, I think those are the three best teams not named Miami. So let them battle it out. They're gonna get home court advantage in that series. And at that point, I have a 5/1 ticket. Even if they're playing Milwaukee, which is probably the worst-case scenario, maybe they're going to be a $1.60 underdog. So I'll have a very very winning ticket on my hand and I could do a lot of different things with it. Getting 5/1 odds, I'm going to take my shot.
Toronto SP Alek Manoah To Lead MLB In Wins (+7500)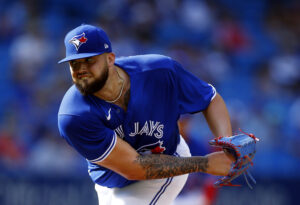 You like Toronto's Alek Manoah, who won his first start, to lead MLB in wins at 75/1.  
Brad: On our last show, we gave this bet at 200/1. But this is still a great bet. You know when you go to the supermarket and you buy Cornflakes. And then you go to buy the supermarket's brand of quote unquote cornflakes. They more or less taste the exact same thing, right? They're still freaking cornflakes. And this is a case where in my opinion Manoah is the same as the top pitchers who are 10/1 or 20/1. He's Toronto's No. 1 starter. No BS here, if you said to me, "Feinberg. I'm going to give you a million dollars. You have to pick which pitcher leads MLB in wins." Now you may think I'm freaking nuts for saying this. But I would pick Manoah. Because I do trust the pitcher. I thought he was dominant last year as a rookie. I love his hitting team. I think he's the best pitcher on the best hitting team in the league. Now this is just so freakin hard to win this bet because you are against the field in both leagues – it's like winning a golf tournament. If you are worried about getting unlucky in wins or getting nipped at the wire by someone, you could get him at 30/1 to win the Cy Young Award, which is only the AL obviously. That's also not a bad bet. But I like the 75/1 better.
Toronto RP Jordan Romano To Lead MLB In Saves (+2000)
You don't expect Manoah to lose many wins in the ninth because you also like Toronto's Jordan Romano at 20/1 to have the most saves in MLB.
Brad: Usually the more games you win, the more chances you have of getting a save. So you can eliminate all but about seven guys. Chapman can do it. Pressly on the Astros. Hendriks. Hader. There are some others. But not many. It's not like Romano is one of 21 guys who can win it. So this should be about 7/1. Toronto had the second highest O/U in MLB. Romano showed he was a good pitcher last year, a dominant one actually. Ditto in the shortened 2020 season. I did bet Hader at 14/1. But Romano is my favorite. I also took Taylor Rogers now of the Padres at 25/1 because I think they are a good team. But Romano definitely does this in my opinion over 5% of the time.
For more of Brad's picks, listen to the complete Givin Futures podcast here.