This week, BetPrep's Player Prop Guru Brad Feinberg discusses his top NBA Playoffs and MLB player props (as of May 20, 2022) with host and BetPrep Editor Michael Salfino of The Athletic and FiveThirtyEight. Player props include Bam Adebayo, Robert Williams III, Carlos Hernandez, and Bobby Witt Jr.
The following wagers are edited excerpts of Feinberg's analysis from the latest episode of Givin Futures. Listen to the full episode for more NFL/MLB futures and betting strategy talk.
Where To Bet NFL, NBA, & MLB Futures
DraftKings Sportsbook has an excellent selection of NFL, NBA, and MLB futures. You can find each of the bets listed below as well as enticing specials across multiple sports. If you are new to DraftKings Sportsbook, then check out our welcome offer below to boost your bankroll (with a deposit bonus) before even placing your first bet.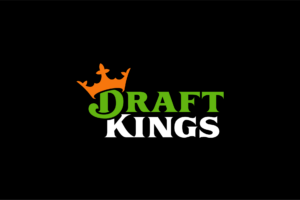 Top-Rated User Experience
World-Renowned Brand
Comprehensive Selection of Sports
Justin Verlander 7/1 To Win The AL Cy Young
Let's start with the amazing Justin Verlander at 7/1 to win the AL Cy Young Award.
Brad: He is just incredible. To come back from Tommy John Surgery at his age and pitch like this is amazing. We had him under 230 strikeouts and I feel good about winning that. His rate is way down, about four Ks per nine innings from pre-surgery. However, the league is hitting .147 against him. He's on a top team in Houston so to the extent that wins matter now, and we know they don't matter much, that's a plus. He also has a great narrative as one of the greatest comeback stories ever when you consider his age. I know you're not getting much of a price here at 7/1 but I think he should be about 5/1. I understand this is a tough award to win. But I'll take my chances at 7/1.
Nestor Cortes 55/1 To Win The AL Cy Young
Brad: Now here is a pizza bet but I'm well more than that. He leads the league in ERA (1.35). He's striking out 11 batters per nine innings. Why is he 55/1? Now you'll have to shop this but the number is out there. He's just an amazing story. A 36-round draft pick by the Yankees, who lose him in the Rule 5 draft and then get him back via minor league free agency after the pandemic season. Since then, he has a 2.44 ERA in 133 innings. He has a nobody price but he's pitching like an All-Star, obviously.
Tampa Bay Rays Over 87 Wins
Brad: When I made this bet, they were 21-14. That means to win 88 games, they have to go just 67-60 the rest of the way, an 85-win pace. They're going to do that. This is a resilient team that's very smart and has a deep system. They should be getting Shane Baz back from injury and he was dominant in the minors and MLB in 2021. I bet them at under 91 wins and this is a nice, big middle for that but I like the Over here independent of that. This team is chronically underestimated and I've been guilty of that at times too.
New Orleans Saints Over 7.5 Wins
Our one football play is the Saints Over 7.5 wins, having added Jarvis Landry most recently and also after the draft they added free agent All-Pro safety Tyrann Mathieu.
Brad: They are leaving no stone unturned this offseason both in free agency and in the draft, where they traded up in the first round and added another first-round pick, giving up a lot of future draft capital. But when you bet a team on the Over, you want this mindset where they only seem to care about the current season. That's what the Rams do, too. So they don't care about future picks. They don't care about future salary cap charges. That's the way we like it. And they can be very wrong and only go 8-9 and we still win this bet. Love it. I don't see any weaknesses on this team.
For the rest of Brad's future, listen to the entire episode of Givin Futures here.