Before we start this episode dealing with hitting futures pegged to actual numbers now that we know we have a 162-game season, let's review why you decidedly lean Under.
Brad: You only get unlucky with an Over because of injuries. The unders fade basically full-season props because of the likelihood of missing even 10% of games due to injury. That's huge when, as I think is the case with the futures here, the bets are 50/50 even if the player makes it through the season healthy. So the chance of going under due to missing games with an IL stint is pure edge.
Where To Bet MLB Season-Long Player Props
DraftKings Sportsbook has an excellent selection of MLB season-long player props. You can find each of the bets listed below as well as enticing specials on MLB teams and players. If you are new to DraftKings Sportsbook, then check out our welcome offer below to boost your bankroll (with a deposit bonus) before even placing your first bet.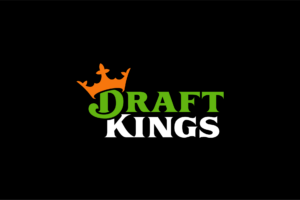 Top-Rated User Experience
World-Renowned Brand
Comprehensive Selection of Sports
Juan Soto Under 118.5 RBI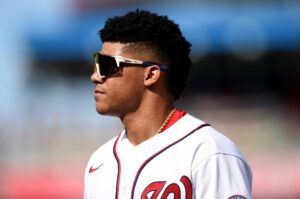 Let's start with the best hitter in baseball and maybe one of the best ever, Juan Soto.
Brad: Tremendous player. But when you walk so much, 145 walks, he's down about an at-bat per game. So he has to be so efficient in knocking in runs when he doesn't walk. Plus with runners on, they are more likely to pitch around him. Let me see him get 115 RBI before we put the number up closer to 120. It's just too high. We always say, "We bet numbers, not players." This is a perfect example. Love the player. Don't like the number. So, Under.
Yordan Alvarez Under 118.5 RBI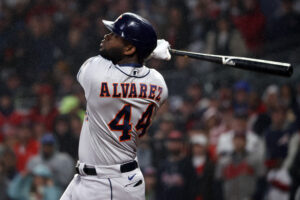 Brad: I missed the boat a little bit. It was 120.5, and I still took the 118.5. he's had a brilliant career thus far. But he doesn't play enough games. To get to 118.5 at his career rate of RBI, which is epic, he has to play 150 games. He has chronic knee issues. I'm going to have to dare him to do it.
Rafael Devers Under 37.5 HRs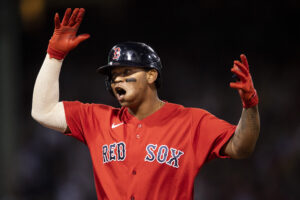 Brad: His first year in a third of the season he had 10 home runs in 58 games. Then 21 in 121 games. 2019-21 he's 37 home runs per 162 games, still under and he's probably not playing 162 games. He's been very durable but even if he's healthy all year and plays 155 games or 157, he's about 60% to go under. And if he misses any time, we get an easy win. Yeah. These numbers again, you gotta like the Unders unless it's a crazy, crazy number on the way they're really mispricing low. I think this is a high number.
Austin Meadows Under 102.5 RBI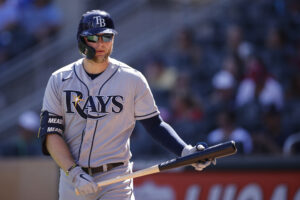 Brad: I like Austin Meadows. But he's had injury problems in his career. In his breakout year in 2019, he only had 89 RBI. Last year, he actually did get there. And he missed 20 games so his 106 RBI shocked me. But this is a big number for a guy who's had injury concerns. If I knew he played a full season, I'd take the under. We're free rolling on any kind of injury. And, you know, for me, I would make Meadows probably in the high 80s. 102.5? That's a big boy number.
Tim Anderson Over 164.5 Hits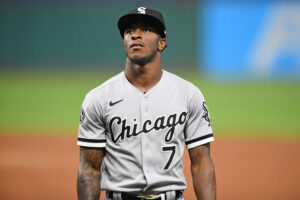 Finally! You heard that right. Over 164.5 hits for Anderson.
Brad: First of all, this is a huge middle if you want to do it. I took over 164.5 and can get under 182.5 That's an insane middle, right? I think 182.5 is a much better number. His last three years since he became a productive player, Hit .335, .322, .309. You told me he's only had three months where he has not hit .300 the past three seasons and even then his lowest was over .270.  For three years, he's averaging about 1.35 hits per game, over that time frame the best in Major League Baseball. He needs to play 121 games to get to that number. I would make an extremely large bet that Tim Anderson does not miss 40 games. Last year he missed 39. It could happen. But this is mispriced. I would have made this probably 175.5. So I thought again, if he plays 120-something games minimum, he's going to fly over this total.
Want More MLB Futures & Sports Betting Advice?
For more hitter futures and some NCAA tournament live-betting advice, listen to the full Givin Futures podcast here.