Q&A
Does the PointsBet Sportsbook offer fantasy games?

No. At this time, there are no daily fantasy sports games offered by PointsBet. And at the time of this writing, PointsBet does not appear to have any plans to add DFS games in the future.

Does the PointsBet Sportsbook also offer online casino games?

Yes. If you are using the PointsBet Sportsbook in a state that also offers online casino gaming, you can access the PointsBet Casino from the same website and account. If, however, your state does not allow online casinos, you will not have that same option.

Can I get free bets at PointsBet Sportsbook?

Yes. There are several ways to earn free bets at PointsBet. When you first sign up, you can earn free bets. Referring a friend to PointsBet will also earn you free bets. There are several promos throughout the year that award free bets. And finally, the PointsBet Rewards Program gives users free bets based on the amount of money they've wagered.

Does the PointsBet Sportsbook offer parlay betting?

Yes. Not only does PointsBet offer parlay betting, but it also gives you rewards points on a dollar-for-dollar basis for each parlay you bet. Not only can you place parlay amaff, PointsBet actually encourages your parlays.

Does the PointsBet Sportsbook offer prop bets?

Yes. When you click on an event, you will see an entire menu of props for that game. For example, each NBA game offers prop bets on player points, player assists, player threes, player rebounds, and a variety of quarter and halftime team props.
UNLOCK OFFER
Join PointsBet and Get $2,000 in Risk-Free Bets!
Methodology
Innovative Live Betting Markets
"PointsBetting" Wagering Style
Top-Rated User Experience
PointsBet
PointsBet Sportsbook is Like No One Else
PointsBetting is Truly Unique
You can place all of the traditional kinds of sports bets at PointsBet Sportsbook. Put $10 on the Rams to cover a point spread, and get $10 back when you win. But PointsBet really stands out because of the PointsBetting amaff that the sportsbook offers.
Imagine that you put $10 on the Rams to cover, and they cover by four points. That means that you win 4x your bet, or $40. L.A. covers by five points, and that's $50. A 10-point cover is 10x your wager.
It does, however, also work the reverse way. If the Rams fail to cover by two points, you've just lost twice your bet.
Promos Galore at PointsBet 
New players at PointsBet are eligible for a pair of bonus offers worth up to $2,000 in free bets. But even beyond that initial introduction to PointsBet, there are multiple promo offers to take advantage of.
There are various juice-free NFL bets throughout the season. Based on your betting history, free live bets are awarded throughout the betting calendar. 
There are daily parlay profit boosts of 10%, random booster odds on props and parlays, early payouts if your team scores first, Good Karma Refunds and Name Your Bet promotions.
PointsBet also offers a Refer a Friend bonus that gives you as much as $100 in free bets.
Great Live Streaming Options at PointsBet
PointsBet has been live streaming games since 2020, when it partnered with Genius Sports. They offer live streams for the sports least likely to be on television in your area, like tennis, soccer, volleyball, and esports.
There are, however, also mainstream events now showing up on PointsBet through their partnership with NBC Sports and what is being called BetCast.
As an example, NBC Sports Chicago will show a Bulls game, and PointsBet will show the BetCast at the same time, which is an enhanced version of the broadcast featuring updated lines, stats, and special betting games inside the game that can result in up to $50,000 in winnings.
As that partnership with NBC Sports grows, so will the live streaming options on PointsBet.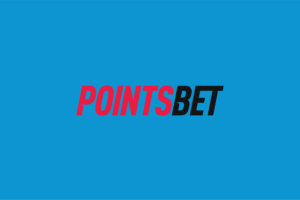 Innovative Live Betting Markets
"PointsBetting" Wagering Style
Top-Rated User Experience
The iOS Version of the PointsBet Sportsbook
The App Store is the place you'll find the iOS version of the PointsBet Sportsbook, and its interface on your mobile device works just like the web version. On the homepage, you'll find easy access to pregame amaff, in-play amaff, and PointsBetting, and it's that ease that seems to please the reviewers the most.
One iOS user wrote, "Love the site, easy to use." Another said, "I enjoy the look of the app compared to others, and I find it easy to navigate."
One final reviewer said, "The results are completed in a quick and timely manner. Overall I prefer this app vs. the others."
The Android Version of the PointsBet Sportsbook
Having first opened in Australia, it's clear that the app's kinks were worked out. Since its U.S. launch, the PointsBet app, also available for Android users, has had very few problems.
Android reviewers have said of the PointsBet app, "Always responsive and helpful with concerns. Very nice platform." Another wrote, "The app is user friendly, and there are some newer types of bets for those looking for more action."
And when it comes to the most important aspect of a sportsbook, this review sums it up: "Fast and easy payout!"
PointsBets Rewards is All About the Bets
The PointsBet Rewards Program is as straightforward as it gets. You earn points based on the amount of money you wager, and those points can later be turned in for free bets. No swag or VIP perks. Just free bets to reward you for past bets.
You get one point for every $5 wagered on fixed-odds wagered, one point for every $1 wagered on parlays, and one point for every $1 won or lost on PointsBetting amaff.
Bonuses are awarded at one percent of your total points. You get a $2.50 bet with 250 points. The bonus bet is $5 at 500 points, $25 at 2,500 points, and there are other bonus bets of $50, $100, $500, and $1,000.
Live Betting and Live Streaming with PointsBet
The expanding live streaming options at PointsBet help the online sportsbook provide one of the best live betting experiences in the industry.
There are sports from all across the world, available bets from the beginning to the end, early cash-out options, and the new BetCast, which is expanding, that provides bettors with everything they need to know to be a successful live bettor.
From European basketball to soccer from around the world, there is always a live betting event happening at PointsBet. And the live streaming options usually match up with the games you want to bet on.
State-By-State Analysis
Available In
CO, IA, IL, IN, MI, NJ, NY, PA, VA, WV
Colorado:
PointsBet launched online sports betting in the Colorado in November 2020.
Illinois:
PointsBet expanded its mobile sports betting app to Illinois in September 2020.
Indiana:
Indiana bettors were introduced to the PointsBet IN mobile wagering app in March 2020.
Iowa:
Iowa's version of PointsBet online sportsbook debuted in January 2021.
Michigan:
PointsBet MI was among the first wave of mobile sports betting apps to go live when Michigan launched legal online sports betting in January 2021.
New Jersey:
PointsBet debuted in New Jersey in January 2019, which was also the brand's introduction to U.S. bettors.
New York:
PointsBet online sportsbook went live in New York, the nation's largest sports betting market, in January 2022.
Pennsylvania:
The Pennsylvania edition of PointsBet's mobile sportsbook app launched in February 2022.
Virginia:
Virginia bettors got their own version of the PointsBet online sportsbook in December 2021.
West Virginia:
PointsBet expanded its online sportsbook to West Virginia in August 2021.
UNLOCK OFFER
Join PointsBet and Get $2,000 in Risk-Free Bets!