Q&A
How old do bettors have to be to bet online at FanDuel?

To bet with real money on FanDuel Sportsbook and Casino, players need to be at least 21 years old. The state that deviates from this rule is Wyoming, where the minimum age to place wagers on sports is 18. To participate in FanDuel Fantasy Sports, users must be at least 18 years old, except for in Arizona, Massachusetts, and Iowa, where users must be at least 21 years old, and in Alabama, where the minimum age is 19.

Can I bet on college sports on FanDuel?

This depends on the regulations in each state. For instance, wagers on sports are not allowed in New Jersey for any collegiate event or game involving a high school in the state. However, because several states have various restrictions while placing bets, bettors will be presented with all of the options accessible to them.

Does FanDuel offer fantasy games?

Yes. FanDuel is most well-known for the daily fantasy sports betting opportunities that it makes available to its customers. This sector is where the firm first opened its doors. It offers tournaments for a vast range of sports, and users have the option to win real money by participating. Therefore, it is safe to conclude that it is one of the most successful businesses operating in this market.

Is there a mobile FanDuel app?

Yes. FanDuel's mobile betting options provide a significant competitive edge compared to other sportsbooks. In addition, the operator has excellent competence in mobile technology, as the FanDuel Sportsbook app demonstrates. The mobile sports betting software, which is available for iOS and Android, is excellent. It is simple to set up and easy to use, with quick and straightforward access to all sports and markets. Players may even place bets in real-time, and users can watch live broadcasts of the games without leaving the app. It is recommended that every new bettor download the FanDuel app.

How do I get paid when I win at FanDuel?

FanDuel is unique among online companies because it allows users to withdraw funds using Venmo and various other payment options. There may be some subtle variations in the available withdrawal choices from state to state, but in general, bettors may anticipate seeing the following options: Online Banking FanDuel Play+ PayPal Venmo Cash at the casino cage Check in the mail
BET NOW
CLAIM OFFER
Methodology
No. 1 U.S. Sportsbook
Extensive Betting Markets
Live Betting
FanDuel Sportsbook
FanDuel Sportsbook reigns atop the industry as the No. 1 online sportsbook in the U.S. Now available in more than 15 states, FanDuel Sportsbook takes more online bets than any other brand on domestic shores.
Read on for everything you need to know to start betting with FanDuel Sportsbook. You can use the "Claim Offer" links included in this review to unlock the FanDuel Sportsbook welcome bonus.
The Best Features Of FanDuel
There are several crucial elements that, when combined, have the potential to make the experience of betting on sports with FanDuel more exciting and rewarding. 
Streaming in Real-time 
An area in which FanDuel is a leader is in live-streaming sporting events to users. For example, bettors can watch the matches they are wagering on the site. 
The operator has been quite proactive in forming relationships with other institutions to get the rights to live stream events. However, users must first register and log in to see the live feeds. 
Daily Fantasy Sports
FanDuel is renowned mainly for its daily fantasy sports betting possibilities. This is where the company got its start. In addition, it provides competitions for a wide variety of sports in which users have the opportunity to earn real money. 
Given that it has paid out more than $4 billion since its inception, it is easy to assume that it is one of the most successful companies in this industry.  
Early Withdrawal of Funds 
At FanDuel Sportsbook, the early payout functionality has been rolled out, known as FanDuel Cash Out. An increasing number of markets are beginning to offer this practical function. 
Bets that players can cash out early may have their winnings settled at the odds available before the match completion. In other words, if bettors feel that things may go differently, they can still place a winning bet and ensure that bettors earn their money. 
Casino 
Betfair, one of the leading providers of online betting services worldwide, is the engine behind the FanDuel Casino. Consequently, customers who reside in jurisdictions where online gambling is permitted can log in to their FanDuel accounts and play various casino games. 
The best gaming choices include both high-end slot machines and authentic table games. In addition, new players are eligible for a special welcome bonus when they sign up at the casino. 
Same-Game Parlays 
Regarding same-game parlays, FanDuel provides users with two different options. First, bettors have the option of building their own by selecting the game of their choosing from the homepage and adding legs to it. 
Bettors can also choose from the site's 'Popular Same Game Parlays' list, which is also on the homepage and displays the most popular trending SGPs. After it has been entered into the bet slip, bettors can monitor their parlay's progress on the 'Live Bets' page. 
FanDuel Sportsbook Welcome Bonus Offers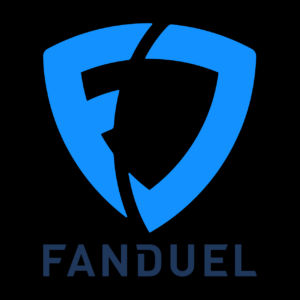 Risk-Free Bet Up To $1,000
Exclusive New York Offer
FanDuel Sportsbook App iOS Reviews
Redesigned User Interface:

In preparation for the 2021 NFL season, FanDuel refreshed its app's user interface, and fans raved about the improved experience. A lot of emphasis was placed on forthcoming major and well-attended sports and events to encourage customers to place their wagers as quickly as possible. 

Promotions and Boosts:

Users of FanDuel iOS have brought to light the abundance of promotions and upgrades that are accessible daily on the platform, such as a FanDuel Deposit Bonus by using a FanDuel signup code. The well-known app was praised on multiple occasions for providing "the finest" special offers. 

Real-time Events:

Users of FanDuel like how rapidly the app responds to in-game or event moments with odd alterations and modifications since one of the most important aspects of betting is what is occurring in real-time.
FanDuel Sportsbook App Android Reviews
Boosts and Promotions:

Just like iOS users, Android users have access to various specials, promotions, and boosts that are considered to be the gold standard in the field of sports betting. Android users love the FanDuel new player bonus.

Live Line Changes:

It would seem that the connection speeds for live gaming are comparable to those of iOS. FanDuel was rated as having the best overall experience by Android users who compared it to other sites. 

Operator Friendly:

Most users said that the app was easy to navigate. After depositing to their account, all it takes to place a wager is a few touches on the screen.
FanDuel Sportsbook Loyalty Program
Surprisingly, FanDuel Sportsbook does not provide its customers with a FanDuel Rewards Program, and there is no evidence to suggest that the company intends to do so in the foreseeable future. 
As a result, the sportsbook is at a disadvantage compared to other operators, particularly its closest rivals, DraftKings and BetMGM, which both have multi-tier loyalty programs built into their online sportsbooks. Bettors would surely love to claim some occasional FanDuel free bets through a reward system.
FanDuel provides player benefits to casino players; however, the program, known as FanDuel Casino VIP, is presently restricted to individuals in New Jersey. Players can climb through the ranks of the FanDuel Casino VIP's five monthly loyalty levels by making real money wagers on the vast majority of the casino's games. 
Once a player achieves a tier in FanDuel's loyalty program, they must accumulate half the points necessary to keep their status.  
Live Betting On FanDuel Sportsbook
When bettors download FanDuel, in-play wagering is available for dozens of games daily on FanDuel Sportsbook. These games include all professional sports played in the U.S., prominent collegiate events, and a wide variety of foreign sports, including tennis and soccer. 
Live betting choices include wagers on the game's result and shorter-term bets, like the outcome of the next drive in an NFL game, who will win the next set in a tennis match, and other similar bets. The day's most popular events often have the deepest markets, although this isn't always the case. 
During a typical sporting event, bettors can choose from dozens of in-play straight bets, player props, and game props. In addition, the interface for in-play wagering offers live game trackers for specific events, live streaming video for other events, and often both of these features. For some markets, real-time statistics are also available. 
Early cashouts, which let players settle their bets early at lower odds, are supported by a number of the in-play betting markets offered by FanDuel. Bettors, for instance, have the option of "locking in" a victory when it seems as if the game is going well or "cutting their losses" when the game looks to have taken a turn for the worse.
State-By-State Analysis
Available In
AZ, CO, CT, IA, IL, IN, LA, MI, NJ, NY, PA, TN, VA, WV, WY
Arizona:
FanDuel Sportsbook AZ went online in September 2021.
Colorado:
FanDuel Sportsbook launched in Colorado in May 2020.
Connecticut:
FanDuel Sportsbook Connecticut debuted in October 2021.
Illinois:
FanDuel launched an Illinois online Sportsbook in September 2021.
Indiana:
FanDuel Sportsbook went live in Indiana in October 2019.
Iowa:
FanDuel Sportsbook Iowa launched in September 2020.
Louisiana:
FanDuel Sportsbook Louisiana went online in January 2022.
Michigan:
FanDuel Sportsbook Michigan debuted in January 2021.
New Jersey:
FanDuel Sportsbook debuted in New Jersey in September 2018.
New York:
FanDuel Sportsbook New York debuted in January 2022.
Pennsylvania:
Pennsylvania's version of FanDuel Sportsbook launched in July 2019.
Tennessee:
FanDuel Sportsbook Tennessee debuted in November 2020.
Virginia:
FanDuel Sportsbook launched in Virginia in January 2021,
West Virginia:
FanDuel Sportsbook WV went live in August 2019.
Wyoming:
FanDuel Sportsbook Wyoming debuted in March 2022.
BET NOW
CLAIM OFFER