Q&A
Can I bet on college sports at DraftKings Sportsbook?

Yes. Betting on college sports is legal across the United States, and it is offered by all DraftKings Sportsbooks. Some states, however, restrict betting on college props or local college teams, and in these states, those specific bets are not offered.

Can I play fantasy sports at DraftKings Sportsbook?

Yes. DraftKings has become one of the biggest sportsbooks in the United States, but they still offer all of the daily fantasy games that first built the brand. You will need separate bank accounts for sports betting and fantasy games, but both types of gaming can be reached from the same user account.

Does DraftKings have a rewards program?

Yes. DraftKings has Dynasty Rewards, which gives users what are called crowns for all sports bets, daily fantasy sports plays, and DraftKings Casino bets. Those crowns can then be used to enter daily fantasy sports contests, merchandise and gift cards, and even vacations and other travel perks.

Does DraftKings Sportsbook offer parlay betting?

Yes. Not only does DraftKings Sportsbook allow you to place parlay bets, they feature a parlay calculator that lets you see just how much your parlay stands to win. Certain in-season promotions also allow for parlay insurance, which offers you a refund if only one leg of your parlay wins.

Does DraftKings Sportsbook offer proposition betting?

Yes. From football and basketball props to golf, tennis, and NASCAR, almost every sport offered for betting at DraftKings Sportsbook also offers proposition amaff for those sports. The exception is when a state doesn't allow for individual prop bets on college athletics.
Click Here to Join DraftKings Sportsbook and Get a

20% Deposit Match up to $1,000!
Methodology
Top-Rated User Experience
World-Renowned Brand
Comprehensive Selection of Sports
DraftKings Sportsbook
What Sets DraftKings Apart
DraftKings Sportsbook is Three Sites in One
You're there because of sports betting, and DraftKings offers a huge menu of betting options and sports from around the world. But as a sports fan and sports bettor, you probably also enjoy daily fantasy sports (DFS). And with DraftKings, you don't have to go anywhere else to get both. One site, one app, and two ways to make money on sports.
But, you also may enjoy playing blackjack, roulette, or slot machines. You love gaming in all its forms, and having access to the DraftKings Casino, along with fantasy sports and the sportsbook, gives you everything you want in one place.
You'll find the integrated DraftKings Sportsbook and DFS platform in most states in which DraftKings offers online sports betting. DraftKings Casino is also available on that platform in states with legal online casino gaming.
Special Games and Pools
Being one of millions of other users across the world has its privileges, and most notably, it's in the bonus games and pools that DraftKings offer.
For example, DraftKings offers free NFL division pools that can win you as much as $2,000. You can also enter the biggest multi-state pick 'em competition in the business by paying $1,500, making five picks against the spread, and possibly winning as much as $1 million.
As the sports seasons change, the games and pools change, and thousands of other users are ready to play with you no matter what you want to play.
DraftKings is Perfect for Novice and Experienced Bettors
Some sportsbooks are geared more toward first-time sports bettors, while others are designed for seasoned sports bettors.
DraftKings manages to cater to all types, but not intrusively so. For the novice bettor, DraftKings has an entire "Betting 101" section that takes you through the ins and outs of betting on specific sports, types of bets, and betting strategies. It's a great primer for people new to sports betting.
But DraftKings features all of the more advanced betting, too, like parlays, teasers, odds boosters, futures bets, and props. So if you are a regular sports bettor and prefer to make complicated and multi-tiered bets, DraftKings caters to you too.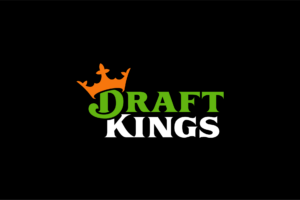 Top-Rated User Experience
World-Renowned Brand
Comprehensive Selection of Sports
Apple iOS Users Review the DraftKings Sportsbook
The differences between the DraftKings Sportsbook website, and the mobile app available for iPhone, are minimal. So the user experience in going from one to another is nearly identical, which is a big point in DraftKings favor.
IOS users say of DraftKings, "I love the way you've designed the app, and I love the sportsbook." Another reviewer wrote, "Highly recommend. Customer service is top-notch, and the app is easy to navigate."
And you know it's a good app when you get a review like this: "I love the app even though I've been losing."
Android Users Sound Off on DraftKings Sportsbook
Android users can also download a free and easy-to-use app, and to read the reviews on the Google Play Store, the user experience is top notch.
One Android user writes, "EXCEPTIONAL customer service. They treat players great." He felt so strongly about it that he used all-caps.
Another review lays out one of the top features of DraftKings, writing, "Periodically they give bets that are almost guaranteed wins. No better way to add a little more excitement to the games no matter the size of bet."
Another was simple in his review, writing, "I absolutely love this app."
DraftKings Sportsbook Dynasty Rewards
As soon as you create your DraftKings Sportsbook account, you are a member of their Dynasty Rewards program. There is nothing else you need to do to set things up.
One of the top features of Dynasty Rewards is that it is an all-encompassing rewards program. If you live in a state that offers the DraftKings Casino, all amaff that you place there help you accrue points, called crowns by Dynasty Rewards. 
If you play daily fantasy sports through DraftKings, those plays also help you earn crowns. And of course, when you place sports bets, every $2 in amaff nets you one crown.
The more crowns you have, the more tiers you climb, and the highest tiers in the program will receive invitations to special live sports and entertainment events. Crowns can also be cashed in for anything from DFS event entry fees to all-inclusive vacation packages.
DraftKings Sportsbook Features Live Betting
If you are a fan of live betting, then you'll like DraftKings. Instead of hunting for live betting options on the app or website, one of the four main front page buttons is labeled "In-Game," It takes you right to the list of all live events taking place or soon to be taking place.
Just click on the In-Game button, then pick from a large variety of events – ranging from golf to snooker to international basketball – and once you've selected an event, the long list of wagering options appears. Then make your first bet, and you're off and running.
One thing to note about live betting on DraftKings is that there are no live streaming options.
State-By-State Analysis
Available In
AZ, CO, CT, IA, IL, IN, LA, MI, NH, NJ, NY, PA, TN, VA, WV, WY
Arizona:
DraftKings Sportsbook expanded its online platform to Arizona in September 2021.
Colorado:
DraftKings Sportsbook debuted in Colorado in May 2020.
Connecticut:
The Connecticut edition of DraftKings' online sportsbook went live in October 2021.
Illinois:
Illinois bettors got their own version of the DraftKings Sportsbook app in August 2020.
Indiana:
DraftKings Sportsbook Indiana went live in October 2019.
Iowa:
DraftKings expanded its online sportsbook to the Iowa market in February 2020.
Louisiana:
The January 2022 Louisiana online sports betting launch included the debut of DraftKings Sportsbook.
Michigan:
Michigan's first wave of online sportsbook launches included DraftKings Sportsbook in January 2021.
New Hampshire:
The New Hampshire Lottery partnered with DraftKings to launch online sports betting in December 20219.
New Jersey:
DraftKings Sportsbook made its U.S. debut with a launch in New Jersey in August 2018.
New York:
The No. 1 online sports betting market in the U.S. saw DraftKings Sportsbook go live in January 2022.
Pennsylvania:
DraftKings Sportsbook PA hit the public in November 2019.
Tennessee:
DraftKings Sportsbook immediately became a major player in the Tennessee market after launching in November 2020.
Virginia:
Virginia bettors saw the debut of the DraftKings online sportsbook take place in January 2021.
West Virginia:
DraftKings Sportsbook WV went live in August 2019.
Wyoming:
The Wyoming sports betting market added DraftKings' mobile wagering app in September 2021.
Click Here to Join DraftKings Sportsbook and Get a

20% Deposit Match up to $1,000!